Ask someone who's ever visited Portugal, and they are sure to tell you the country has a particular notion of space and time, unlike you've ever seen in Europe. That's why we believe walking is the best way to travel around the country - step by step, soaking in this special atmosphere. Here are our three best selling Walking Tours in Portugal
Duration: 7 days
Location: Lisbon, Sintra, Cascais, Arrábida and Sintra natural parks
Closest airport: Lisbon
Difficulty: Intermediate to Advanced
Terrain: Hilly
This is a tour fit for hikers and trail runners who want to get more out of their visit to Lisbon. A one week hiking tour in Lisbon and it's surroundings, that will have you discovering both Lisbon's seven hills and urban parks and the natural parks of Sintra and Arrábida, as well as the romantic architecture, vineyards, secluded beaches and oceanside trails that characterize these areas. Lisbon is the starting point of this adventure, where discover this romantic city by foot; You'll also get to hike the most scenic trails of the surrounding region, in the mystical Sintra Sierra, visiting the Pena Palace, Mourish castle, and romantic gardens of this UNESCO world heritage region and the untouched Arrábida, with it's stunning oceanic views, secluded beaches and amazing vineyards.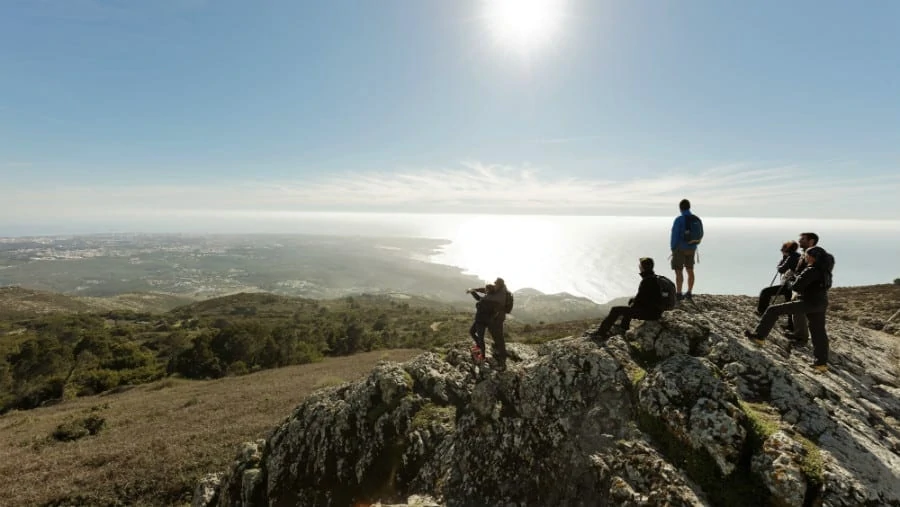 Duration: 7 days
Location: Marvão and Portalegre Sierra, Monsaraz and Alqueva, Évora and Arraiolos
Closest airport: Lisbon
Difficulty: Beginner to Intermediate
Terrain: Rolling Hills
If you want to discover Portugal's countryside and wine region on foot, join this one week hiking holidays in the Alentejo region. You'll be hiking by vineyards, natural parks, endless plains, fortified villages, olive and coark oak fields, megalithical monuments, discovering some of the most authentic people, gastronomy and culture of our country. Based in Marvão, Monsaraz and Évora, you'll hike by identified trails and climb to the top of medieval fortresses overlooking Spain, visit UNESCO world heritage sites and traditions, get to know the production methods of the best vineyards of Monsaraz, sleep in former convents and castles and enjoy several hikes in these peaceful rolling hills, discovering Alentejo.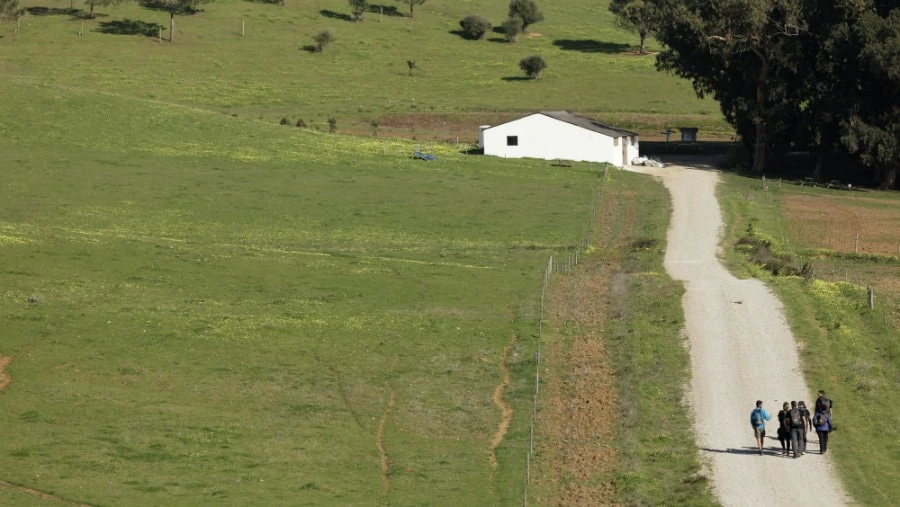 Duration: 7 days
Location: Peso da Régua, Pinhão, Provesende, Longroiva, Marialva, Vila Nova de Foz Côa
Closest airport: Porto
Difficulty: Intermediate to Advanced
Terrain: Hilly
Visit the world's first demarcated wine region, where Port wine is produced in spectacular terraced vineyards, that have named the Douro valley into a UNESCO world heritage site. In this Douro walking tour, you'll Walk alongside the Douro's riverside, enjoying its trademark UNESCO world heritage "socalcos" or terraced vineyards, experience the secular traditions of this region, its wines, gastronomy and culture, hiking from vineyard to vineyard, in some of the most spectacular trails in the region, and challenging yourself to get to the most beautiful viewpoints. Our hike will lead us to the Douro International Park, to discover traces of the early history of Portugal, where we'll discover engravings of up to 30000 years old, and hike from medieval castle to another, by the historical villages of Marialva, Longroiva and Trancoso.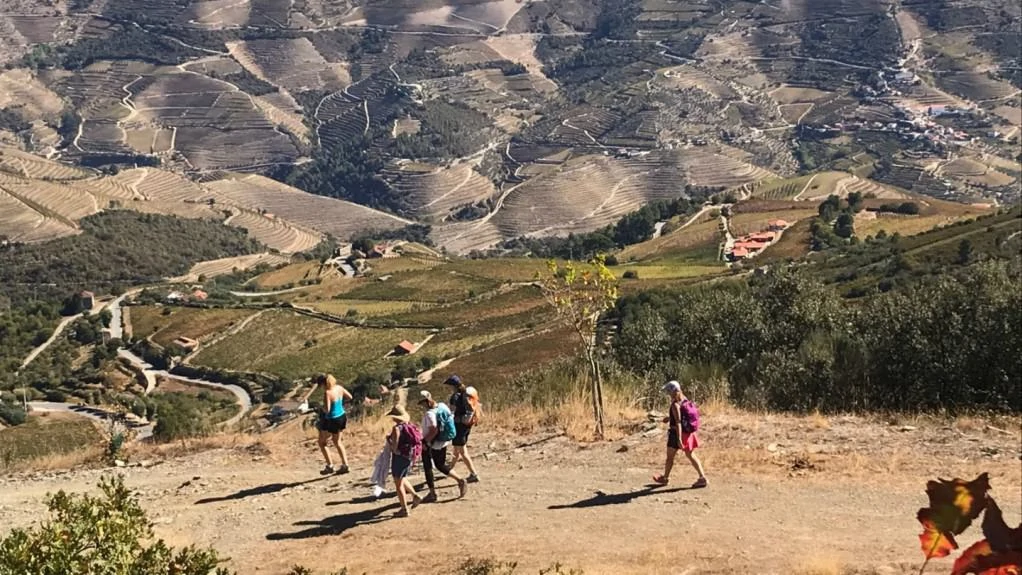 There are, of course, other areas to explore in Portugal, like the beautiful southwest coast, Gerês National Park, the Minho region and many others. These three are our most sought after tours and ones that we know our guests love. Contact us for more information on walking tours in Portugal at hikewithus @ livelovehike.pt
So if you are planning to discover Portugal on foot, check our quick guide about Walking in Portugal, where we talk about when to go and the best regions to go hiking in Portugal, among other insider tips.