What should you pack for a walking tour? We get this question asked a lot from our guests, prior to the start of their Walking Tours in Portugal. Here are some tips from our guides on how to prepare for your next hiking experience.
When it comes to hiking in the great outdoors, unpredictable weather doesn't help us pack. So you should come prepared for any event. Hopefully, it will be sunny when the holidays come — and Portugal is a great place to visit in that regard, with an average of 26 sunny days per month between April and the end of October — but we always need to pack for those 4 unwanted days, when they come. So how can we pack light and still bring everything we need?
Layering - Stay warm and keep cool
We recommend layering as the best way to stay warm and keep cool during the hikes. You'll probably start walking early when it's chilly and closer to noon it always gets warmer - so you just need to take off the extra layers. On those days when there's a chance it'll rain, it's always good to bring a light, waterproof outer layer. To keep you protected from the elements and feeling cool on a hot day, always carry light rain gear to start off your day and use a breathable synthetic t-shirt. Avoid cotton fabrics while exercising – the absorbent qualities prevent wicking and insulate poorly when wet.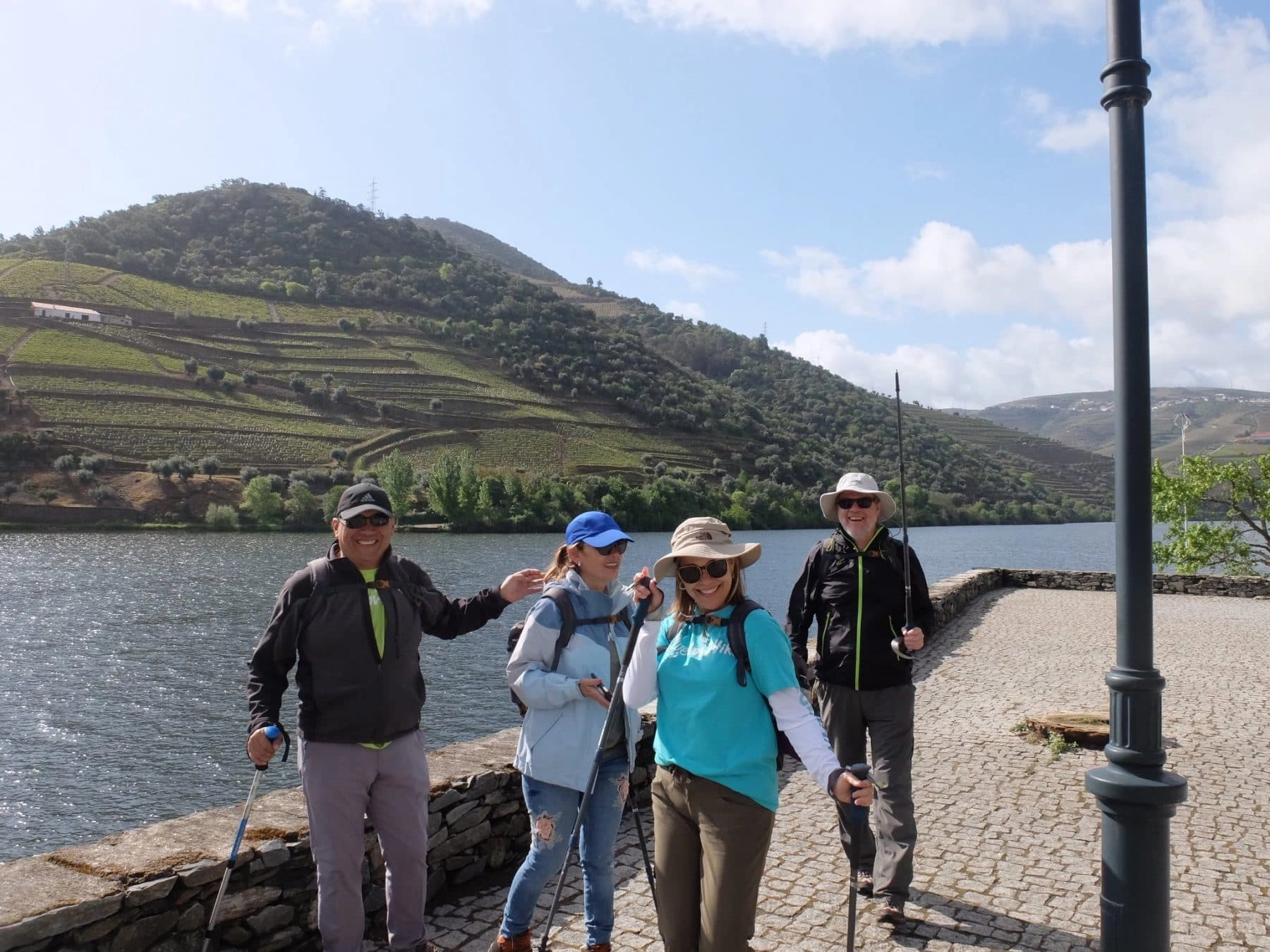 Take good care of your feet - boots and socks
Having regular, comfortable walking boots are the foundation of an enjoyable walking holiday. Your feet and legs will have to take the strain and the right boots will reduce the chance of sore feet so that you can enjoy a blister-free trip. We recommend choosing walking boots with good ankle support, to cope with slippery or uneven paths and, if possible, bring another pair of lower cut boots, or trail shoes (a cross between trainers and boots) especially if your feet get hot in summer. Lightweight and waterproof materials are encouraged. Also, make sure that you've worn the boots before, as you don't want to take the chance they might hurt on your first walk.
As for socks, you should bring several pairs of hiking socks, which normally have a more cushioned sole for extra comfort. If possible, we recommend socks made of merino wool, which is a material that can be worn for consecutive days without getting malodorous or giving you blisters. We don't always have the opportunity to wash and dry our favourite pair of socks, so we can use them again on the next day, or sometimes our feet get wet - so spare socks are indispensable!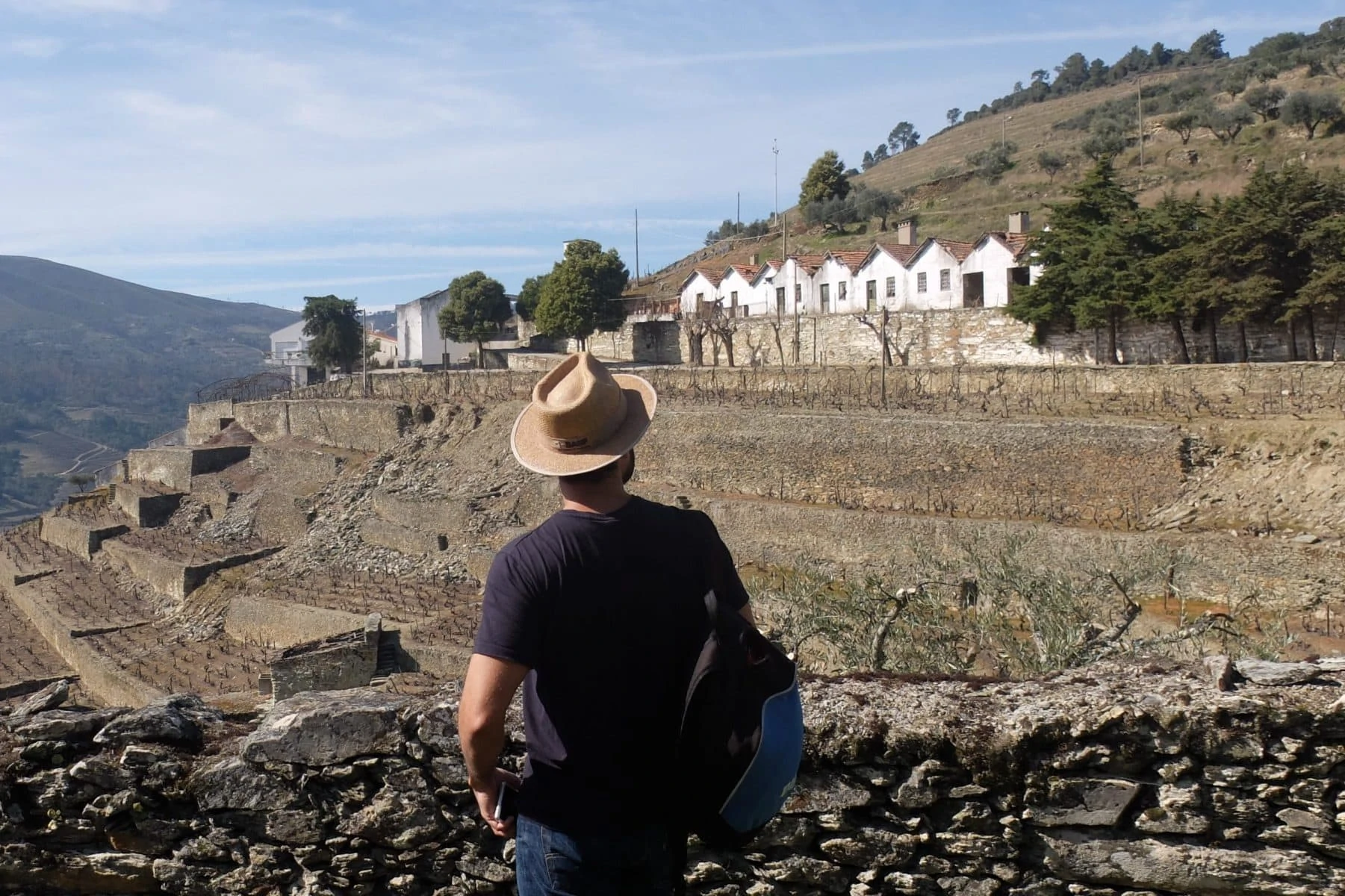 Essential accessories for a day's walk
You don't need to worry, we've got you covered - we provide Walking poles, refillable water bottle, buff and a rucksack to each of our guests, in all our Hiking Tours in Portugal. We also provide the necessary GPS devices, depending on the group's size, and the type of experience - from Self-Guided to Premium Guided.
Depending on where you're going to walk, and the kind of weather to expect, hats and gloves should be considered. For instance, if it is likely to be sunny, take a hat to your liking that protects your head from excessive heat and sunlight. To protect yourself from UV rays, wearing sunscreen is mandatory. Bring sunglasses too, if continuous daylight in bright and exposed spaces is a possibility.
Comfort is essential
The more comfortable you feel, the longer and further you want to go! Then it all depends on which kind of hikes and trails you go about. It's completely different to pack for a two-week Himalayan base camp trekking than for a Guided Walking Tour by the Douro Wine Country, sometimes with a wine tasting and boat ride in the mix. To ensure your comfort on the hike, it is important to wear the appropriate clothing. We encourage you to wear quick-dry, lightweight fabrics for your walking t-shirts, pants and shorts, which will help wick moisture away from your skin and prevent you from becoming chilled or overheated. We also encourage you to bring a mid-weight fleece, which ideal for layering with your t-shirt, which can be rolled up small to go in your rucksack when not in use.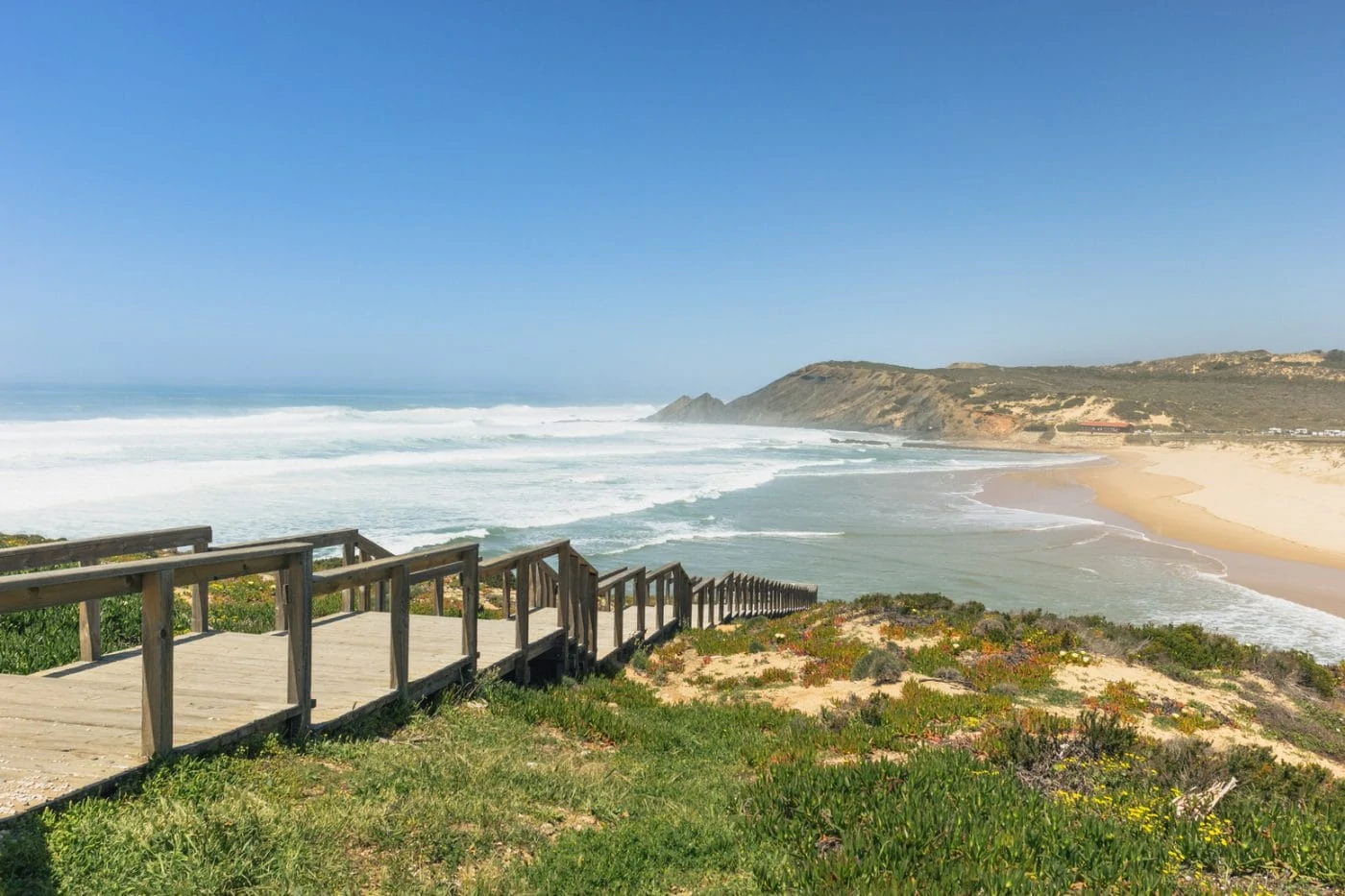 Swimming attire
Imagine arriving at this beach to find out you didn't bring your swimming suit with you... Or you're out exploring the countryside, and after a day's walk, you find that your hotel has a jacuzzi or a swimming pool. Portugal has a mild climate and it doesn't have to be summer to be hot enough to bathe or just inviting. Chances are you're going to need it, so don't forget to include a swimsuit when you're packing.
Leave nothing behind but your footsteps
When you're leaving the hotel, just about to start another walk, make sure you bring a bag with you - so no one leaves any litter behind. These are also very useful to separate your dirty clothes from clean ones.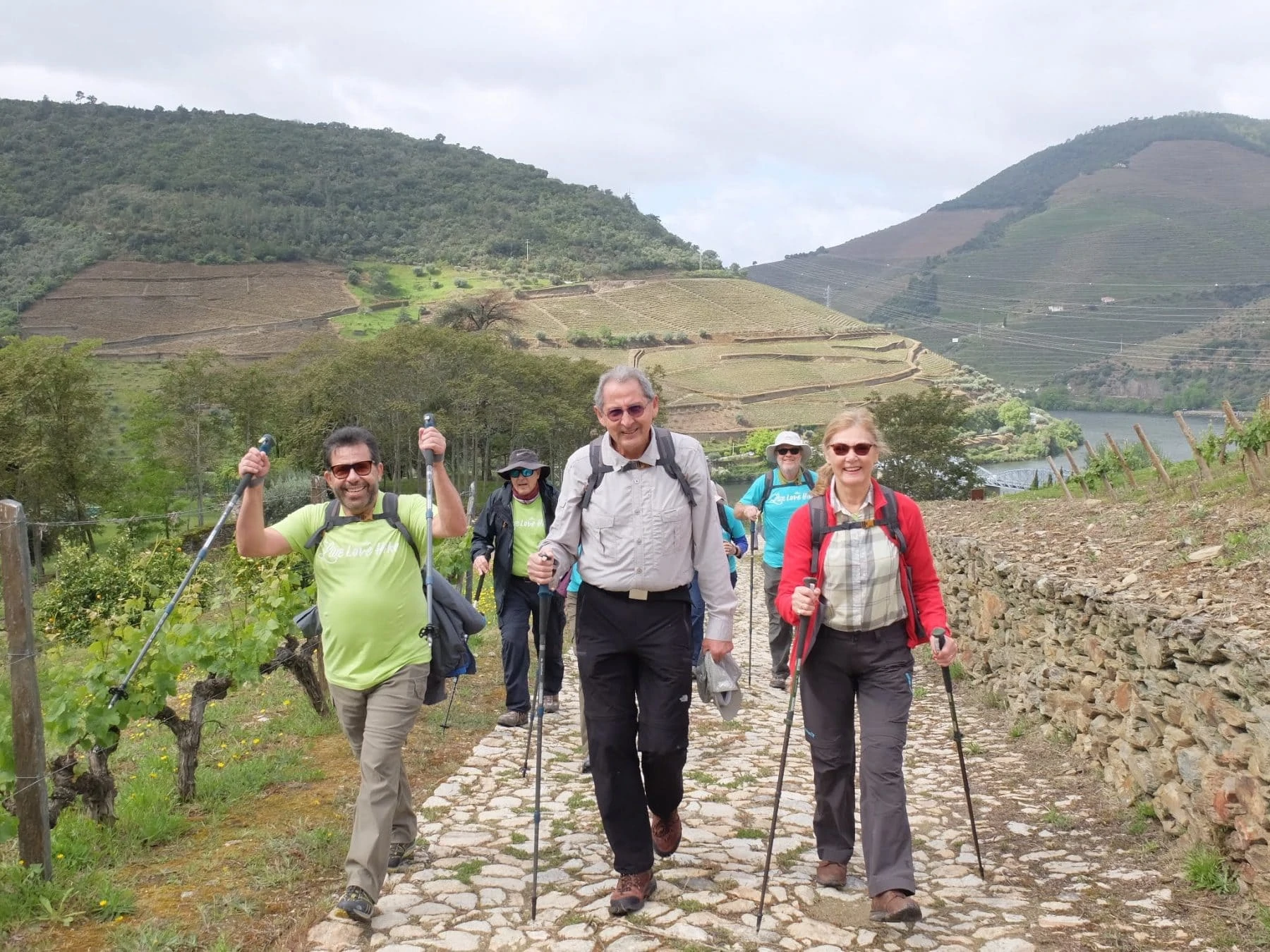 IN SHORT
- layering (lightweight and waterproof materials)
- light rain gear
- breathable synthetic t-shirt
- mid-weight fleece
- pants and shorts
- comfortable walking boots (with good ankle support, mid or lower cut)
1 suitcase and 1 carry-on per person
Hat
Bathing suit
Sweater/jacket for cool evenings
Walking shorts
Comfortable walking shoes/sandals
Evening wear (consult your trip itinerary)
Comfortable walking boots, with ankle support
Comfortable walking trainers, for hot and less technical days
Several pairs of Hiking socks, for extra comfort
Waterproof jacket
Quick-dry, walking trousers (or shorts)
Walking T-shirts
Hat and Bandana
Daysack
Walking poles
Refillable water bottle
DON'T FORGET!
Required medications and their prescriptions
Airline tickets
Passport/Visa
International power adapter
Power converter
Sunscreen, sunglasses and enthusiasm!
 So if you are planning to discover Portugal on foot, check our quick  guide about Walking in Portugal, where we talk about when to go and the best regions to go hiking in Portugal, among other insider tips. If you can't wait to join in, check all our walking tours, fit for every walker!