Day dreaming about your next hiking destination? Join a small group for a walking tour in Portugal in 2021 - take a look at our group walking tour calendar and choose a tour ( each limited to 8 guests) to explore Portugal on foot!
Our 2021 bike tour calendar is now available! We have plenty of options to discover Portugal on foot, in regions like Alentejo, Douro, Algarve or the Portuguese Camino.
These are all small group tours ( limited to 8 participants) that you can choose to join on a guided group tour on the dates listed on our calendar below or on our walking tour calendar.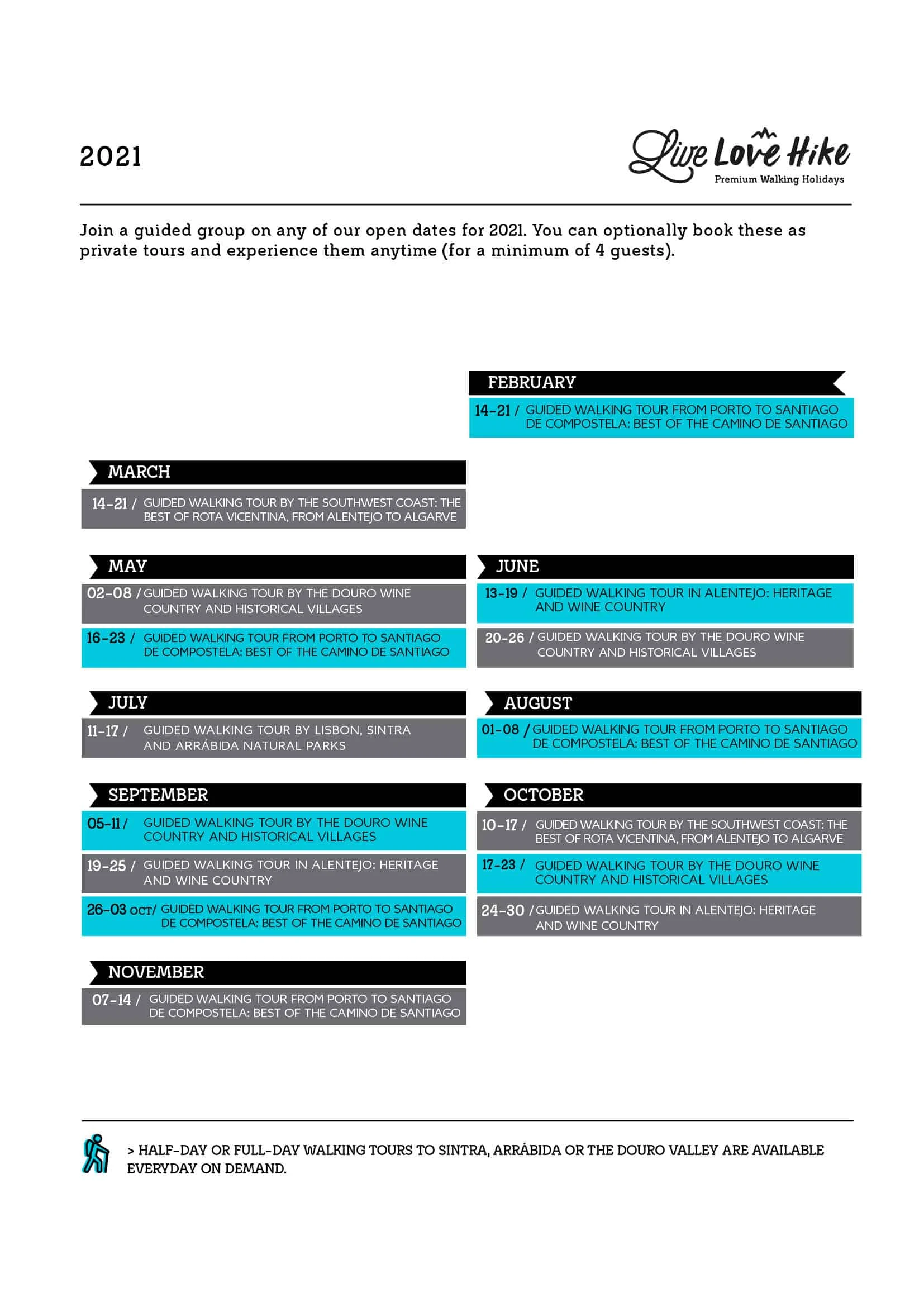 For 2021, we have designed several options for hikers of different skills and tastes, in our favorite regions, such as the Douro valley and historical villages of northern Portugal, the Southwest Coast's natural parks, Alentejo wine country, or the Portuguese Camino de Santiago.
Contact us to book your 2021 hiking holidays in Portugal!