Portugal, a must-visit destination for your walking holidays in Europe
Whether you're hoping to stroll by the coastline or immerse in the countryside, walking is an excellent way to explore Portugal's diversity. From medieval castles to secluded beaches, awarded wine regions and an immense diversity of landscapes in such a "tiny" country, Portugal has it all.
In this article we point out the 5 main reasons why Portugal should be your next destination for your walking holidays in Europe. We'll then take a closer look at a few selected regions, depending on your preferred type of walking tour, Portugal is sure to have something in for you.
Great weather all year-long
Diversity of trails and landscapes
Superb hotels, amazing gastronomy and wines
Authentic and welcoming country and people
An experience for every taste
1. Great weather all year-long
Facing the north Atlantic Ocean, it's home to a maritime climate, with an average annual temperature of 16ºC and sunny weather all year long, making it perfect for walking or hiking in every season. When exploring Portugal on foot, you'll experience moderate Autumn and Winter, topped by a sunny Spring and Summer. This makes it a great destination in Europe for walking holidays.
With a pleasant climate all year round, walking in Portugal is one of the best ways to discover places we would never get to know otherwise. Through the streets of secular towns, across unsuspecting trails, through the countryside or by the sea, walks can have well-defined starting points and destinations, or simply unfold before the curious walker.
As a destination for a walking tour in Europe, Portugal has one of the best possible climates all year round, inviting you to explore its wine countries and never-ending beaches, medieval castles and much, much more – there's one trail to explore for every season of the year.
Portugal is a fabulous destination to explore on foot and so we prepared this article to let you know some of its best trails, and when is the best time to go. With a very pleasant climate, there are great trails to explore in summer, autumn and spring, but also in the wintertime.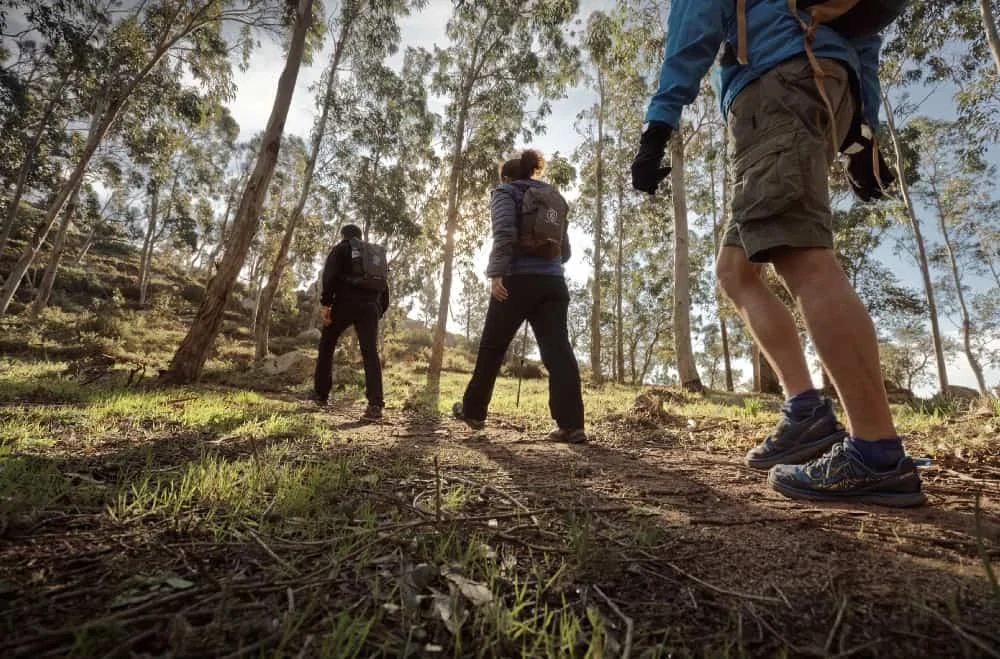 2. Diversity of trails and landscapes
The "beauty of the landscape, its gastronomy, its rich history and its magnificent beaches" with endless stretches of sand, make Portugal the favourite destination for 2021, in Europe. The choice is pointed out by the European Best Destinations website, visited by over 6 million travellers per year, which gathered traffic data and searches in recent months, and created a ranking of the best countries to visit. Portugal is in the first place.
The publication starts by highlighting Braga, recently voted the best European destination in 2021 and continues through the north of the country referring to the city of Porto as "an ideal destination for a city break of a few days". By the sea and to the south, the spotlights turn to the beaches of Cascais and Algarve, considered "perfect to recharge your batteries in the sun". For those looking for nature, the highlights are the archipelagos of Madeira and the Azores, two destinations not to be missed for your walking holidays in Europe.
"This ranking shows us that, despite everything that has happened in recent months, tourists have not forgotten Portugal and are eager to return. And we will be here, as always, to welcome them well and safely," points out the President of Turismo de Portugal, Luís Araújo.
ABUNDANCE OF AMAZING TRAILS
Walking in Portugal, you'll discover the country off the beaten track, exploring backroads and trails in great conditions. Many regions have invested in the creation of walking trails and routes of different dimensions and in maintaining and improving such trails, making them perfect for hiking and your walking holidays.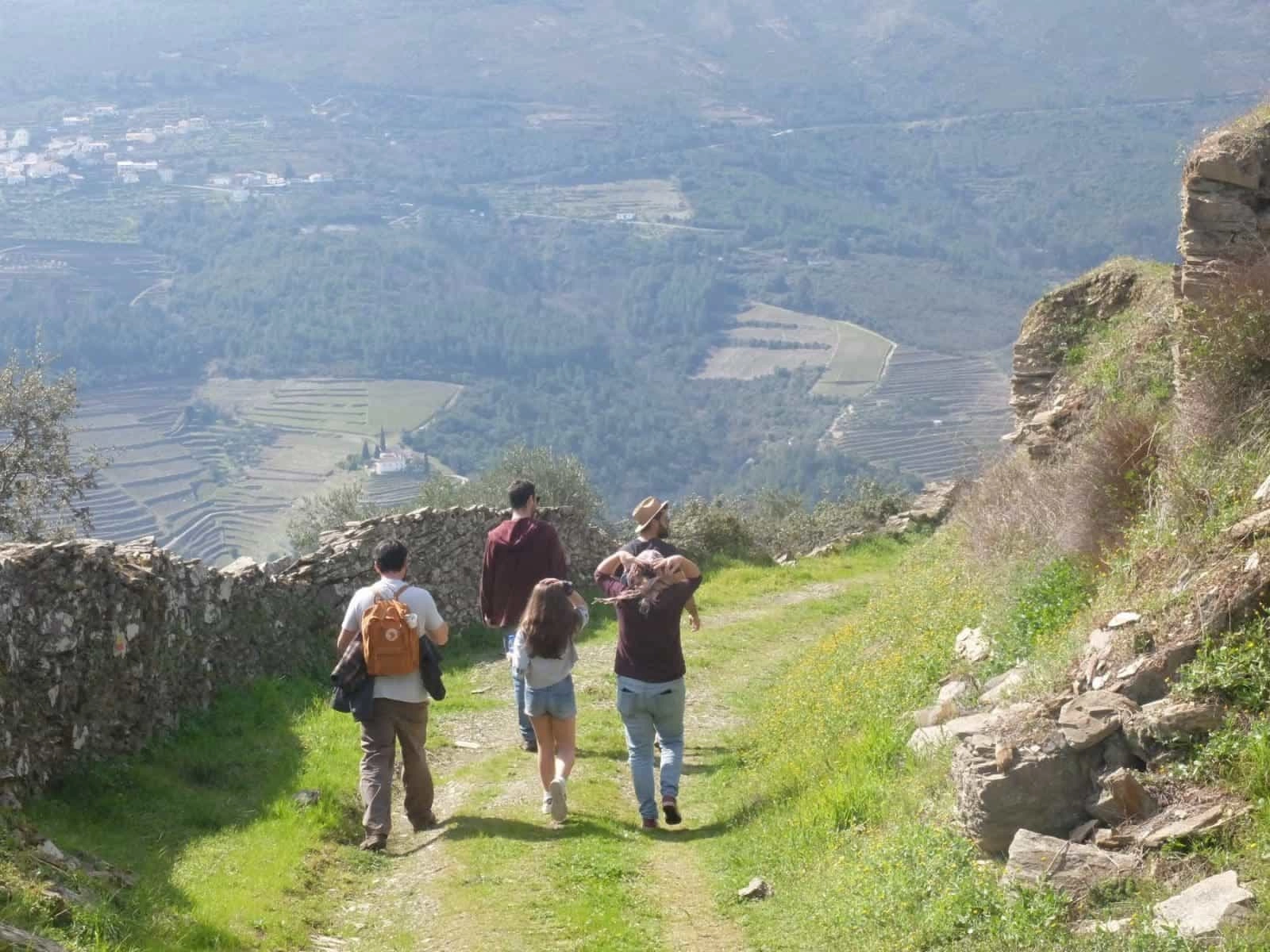 3. Superb hotels, amazing gastronomy and wines
FROM MEDITERRANEAN CUISINE TO THE INTERIOR CHEESES AND "ENCHIDOS"
Being bathed by the Atlantic ocean means Portugal thrives on fantastic, fresh fish and seafood, expertly used in its trademark Mediterranean cuisine. But the country's great variety of cultures and landscapes means each region has an endless variety of cheese, wines and local gastronomy.
BEST WINE COUNTRIES IN THE WORLD
You'll get to discover the Douro – home of the Port wine – and Alentejo's best trails, exploring regions that have been voted as some of the best wine countries in the world, not just because they are home to some of the best wine tasting experiences, but also because of their picturesque and authentic landscapes, people, wineries, farms and culture.
FLAVOUR AND RICHNESS IN EVERY BITE
Everywhere you go, you'll find it easy to savour great, authentic and simple food. From Michelin star restaurants to local "tascas", Portugal is a foodie's heaven.
SUPERB HOTELS
Tourism is one of Portugal's main activities. When on your walking holidays in Portugal, you'll find great infrastructures to support your stay: from amazing 5-star hotels to charming palaces and farms that have been restored with great care to host tourists from all around the world. Home to several UNESCO world heritage sites, we proudly take care of our touristic attractions and destinations.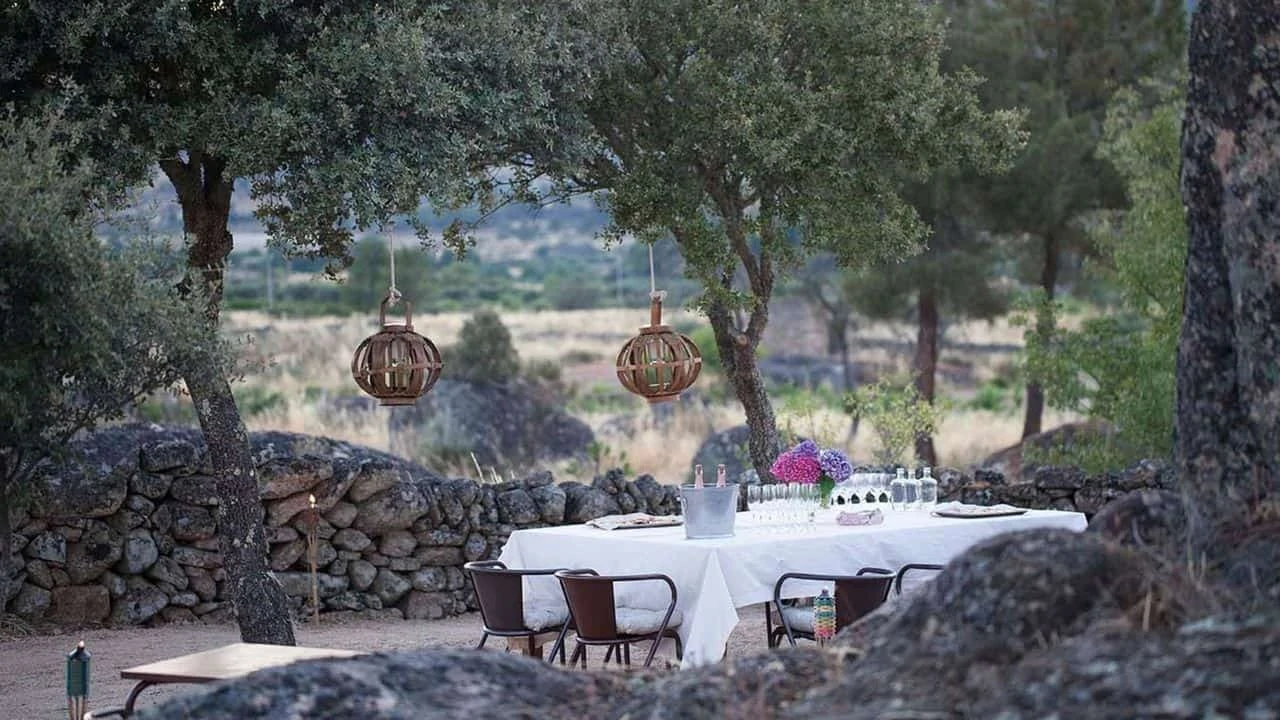 4. Authentic and welcoming country and people, with a unique history
ONE OF A KIND HISTORY AND CULTURE
Founded in 868, Portugal established its continental frontiers in 1297 and is the oldest nation in Europe. Portugal was one of the earliest colonising nations of Europe and shares common cultural values and traditions with African, American, and Asian countries. Portuguese language is spoken by about 230 million people around the world (incl. 210 native speakers) and is the official language of 9 countries. With 10 million inhabitants and 92,212 km2 of surface, it is considered one of the most geographically diverse countries in Europe and home to several UNESCO world heritage sites and traditions - a lot to discover on your next walking holidays in Europe!
As a modern European country, Portugal has great infrastructures for tourism, one of the country's most important economic activities but is proud to keep its heritage, traditional values, arts and crafts. The country's culture materializes in its trademark music, literature, art, craftsmanship and goods, but they are also passed on from generation to generation and are truly embedded in daily routines that make up the Portuguese way of living.
WELCOMING NATURE OF THE PORTUGUESE
The Portuguese people are welcoming by nature, and even if some of the locals you may encounter don't speak your language, they'll make everything within their reach to help you and communicate with you. We love to host dinners and receive guests and tourists – there's always room for one more at our table.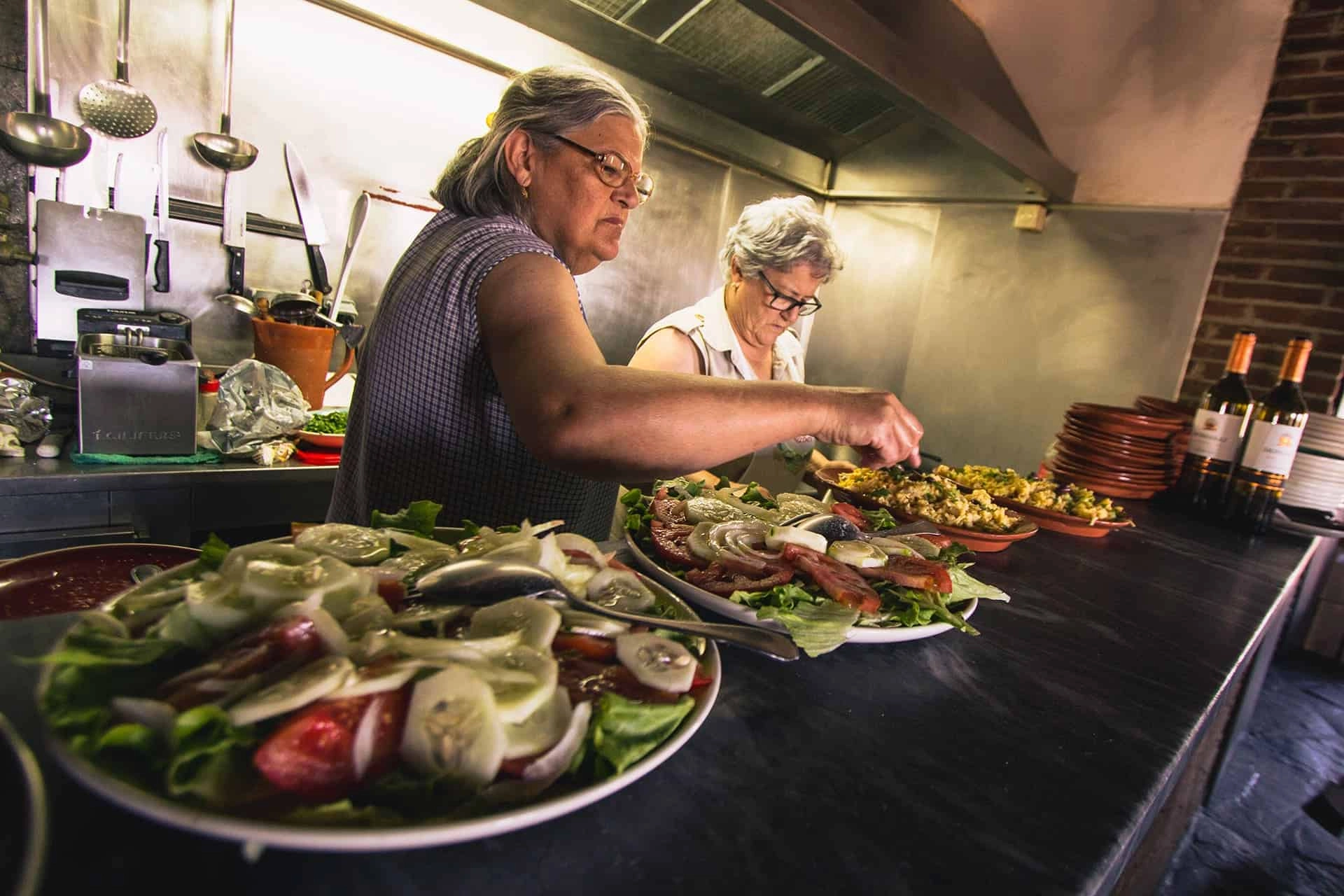 5. An experience for every taste
Hiking in Portugal, you will experience the most authentic the country has to offer, to make your walking holidays in Europe unforgettable.
MONUMENTS AND MUSEUMS MEET CONTEMPORARY & MODERN ARTS
As a petite country opened to the world, Portugal has always embraced other cultures and arts. Nowadays, you will find that modern and contemporary architecture, literature, music and theatre, all blend with millennial traditions and craftsmanship. Walking in Portugal provides a relaxing and authentic way to discover the country.
AMAZING LANDSCAPE DIVERSITY
Portugal is home to amazing beaches, medieval castles, glacial valleys, big mountain ranges, awarded wine countries and national parks, all in a condensed form. Take a look at some of our suggested walking tours in Portugal:
GUIDED WALKING TOUR BY THE SOUTHWEST COAST - THE BEST OF ROTA VICENTINA, FROM ALENTEJO TO ALGARVE
GUIDED WALKING TOUR IN ALENTEJO - HERITAGE AND WINE COUNTRY
GUIDED WALKING TOUR BY LISBON, SINTRA AND ARRÁBIDA NATURAL PARKS
SELF-GUIDED WALKING TOUR IN DOURO VALLEY
GUIDED WALKING TOUR BY THE DOURO WINE COUNTRY AND HISTORICAL VILLAGES
WALKING TOUR IN THE PORTUGUESE CAMINO - FROM PORTO TO SANTIAGO COMPOSTELA